Manage Your Website Faster and Easier
DesktopWP brings the power of operating system interface to your WordPress website. Coming soon!
Greatly Increase Your Productivity
Do Multiple Tasks In One Tab
Access Admin Pages Directly From Frontend
Keep Everything Organized In One Place
Use In Browser Or As Desktop Application
Coming soon! You can try the demo now.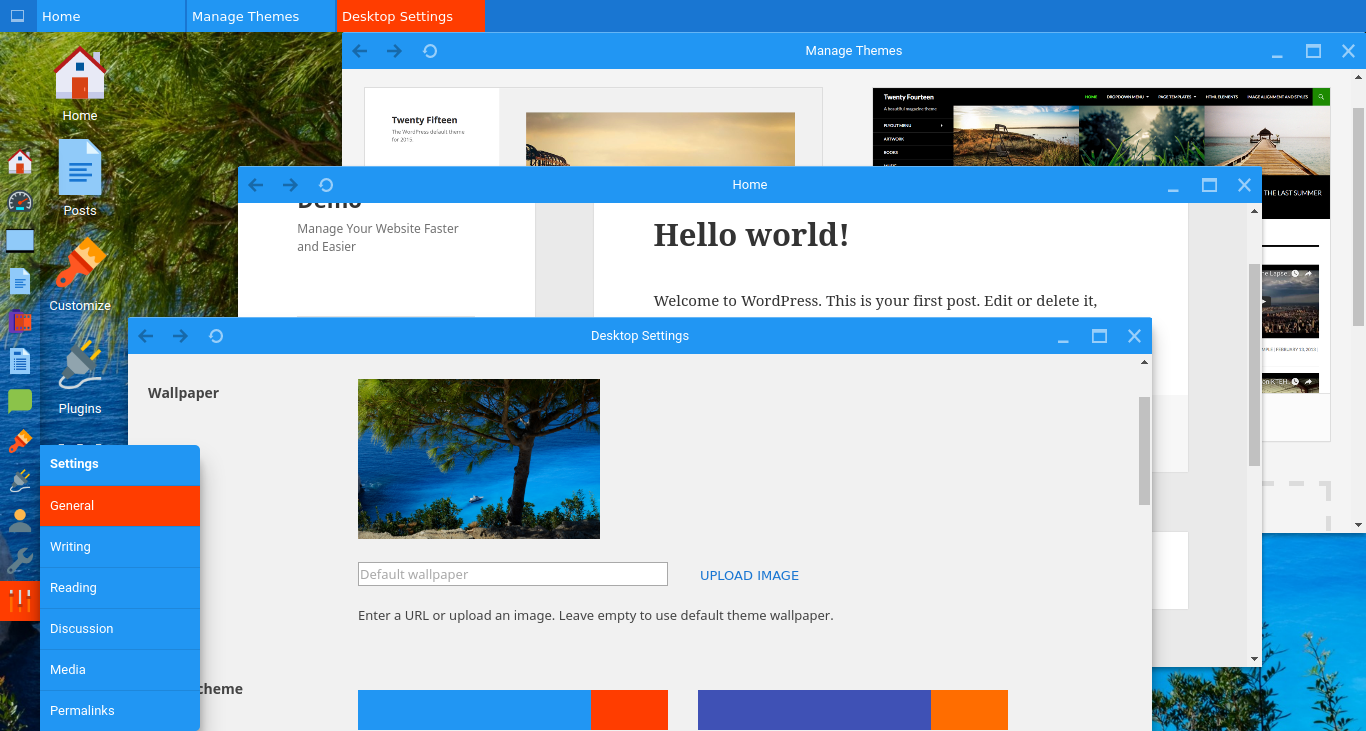 Do you have to open multiple browser tabs to manage your website? Switching between tabs can be very inconvienient and you probably have already too many tabs opened from other websites. With DesktopWP, you can keep all your administration tasks organized in one place, quickly switch between them and open new pages at blink of an eye without losing your context.
Access Admin Pages Directly from Frontend
Forget about switching back and forth between frontend and backend. Now you can open new admin windows while staying on the front page.
Easy Access with Desktop Icons
Admin menu can easily get flooded with just a few plugins installed. With DesktopWP you can create desktop shortcuts with drag and drop to pages you use most frequently. You can fully customize shortcuts, their name, url, icon and choose whether it will be opened in a floating or maximized window.
Editor Integration
DesktopWP integrates fully with WordPress editor preview. You can click the preview button to open a preview window. When you click on it again, the preview page will refresh with changes. Combine it with split view for a live editor like experience.
Use as a Desktop App
Make your website a special place on your computer and use it as standalone application. Or you can manage it in your favorite web browser. It's your choice! You don't have to go to wp-login.php, you can login directly from DesktopWP. You can also specify which user groups have permissions to use it.
Beautiful Design
Upload a beautiful wallpaper of your choice or select from 8 color schemes.
Built with Attention to Detail
Coded from scratch to provide the best experience possible

Coming Soon!
Subscribe and be the first to know when DesktopWP is available